UPDATE!
My work will feature in the group exhibition No Distance Left to Run in Austria on the 8th of June 2012. If you are in Vienna, please come along, all details here: +https://www.facebook.com/events/150489611742293/
I will also be selling my hand bound artists book 'Will I Miss You', which is only in edition of 10 and costs 15 Euro.



Please come to our show!
Private View 14th June 6 PM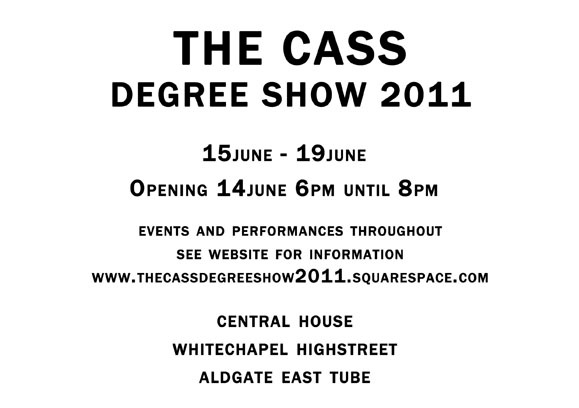 The show we curated opens today at 6 PM at 3-5 Whiteshapel High St.




"SOAPART at Meanwhile

SPACE PRIVATE VIEW

: Monday, 28th March 6 – 9:30

PM

Tuesday 29th March 10

AM

- 6 PM at

MEANWHILE SPACE

, 3-5 Whitechapel Road,

E1 1DU

. FREE

ENTRY

Nearest tube: Aldgate Station, Bus: 25, 205, 254 Osborn Street.

SOAPART 20

multimedia artists in an one-off event in this pop-up gallery in the middle of East London. Exploring concepts of inclusion and exclusion, dramatization and the mundane. Photographers show their work while documenting the viewers reactions, while an video installation explores alternative narratives. Artists and audience will collaborate to impovise an alternative soundtrack to an episode of Coronation Street. This event questions the notions of isolation and participation. It utilizes the mundane as a catalyst. The participants will be encouraged first to sit comfortably on sofas and chairs, each with their own monitor and headphones, showing different video art and fragments of soap operas, surrounded by images of other individuals, thus emphasizing the loss of the self. The participants will be given instruments to contribute to the soundtrack of Coronation Street, hence triggering a collective experience of inclusion.

SOAPARTPOEPLE

are an Art Collective."